Lancashire police station closure plans discussed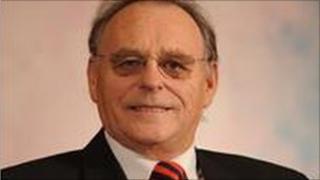 People in Lancashire have been urged to have their say on plans to close some police stations in the county.
Lancashire Police said a public consultation would begin on Friday and last for 12 weeks.
The force is looking to save £42m over the next four years.
It has warned that some cuts are inevitable and at the end of the consultation difficult decisions might have to be made.
Malcolm Doherty, chair of Lancashire Police Authority, said: "Lancashire Constabulary is working hard to deliver a more effective, responsive and locally delivered service and to do this it needs a property estate that is reflective of the public's needs and one that is flexible enough for the constabulary to adapt to meet new challenges within the current financial climate.
"We recognise that there is no 'one size fits all' approach when it comes to access and contact between the police and the public. Reviewing services, adapting to demand and making best use of resources are critical elements of delivering responsive, flexible policing services.
"I encourage Lancashire residents to get involved in this consultation and give their views."