Blackpool Council cuts member allowances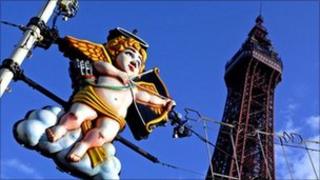 Councillors in Blackpool have decided to cut their allowances by £200,000 over the next four years.
The Labour-led administration pledged the cost cutting for members when it took office in May.
Councillors' basic allowances will be frozen at £5,598.98 while the council leader's allowance is to be cut from £20,998 to £19,948.
Special responsibility and mileage allowances will be cut. All reductions are to be backdated.
Councillors have also been informed that any rail travel must be second class.
Council leader Simon Blackburn said: "We pledged when we came into power that we would cut the costs of senior management and cut the cost of democracy.
"This decision along with the £1.8m savings on senior management costs means our pledge delivered."