Lancashire recycling sites set to close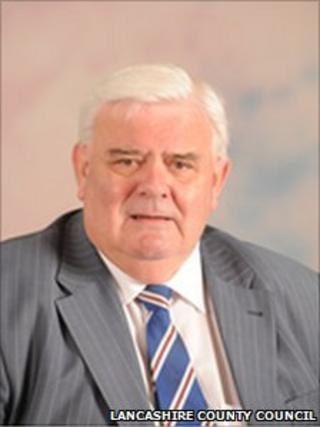 Four recycling centres are set to close under plans by Lancashire County Council to achieve £179m of cuts over the next three years.
The centres are at Great Harwood, Garstang, Bacup and Colne.
A review has also recommended providing a single larger household waste recycling centre (HWRC) in the Lancaster and Ribble Valley areas.
The council said residents have until 30 September to respond to the proposals before a decision is made.
The review looked at the existing 19 sites with a focus on continuing to provide people with the opportunity to dispose of bulky household items near their home while reflecting changes to doorstep rubbish collections.
"Given the huge changes in the way we dispose of our waste there has long been a need to look at the value for money we get from HWRCs," councillor Albert Atkinson, deputy leader of Lancashire County Council, said.
"The current network has developed over many years in an ad-hoc way with new 'tips' often being opened for convenience whenever an opportunity arose.
"In some places we ended up with two or three sites which, together, generated fewer customer visits than a single site in other areas. Clearly this situation could not continue.
"People can now recycle most items using the doorstep collections, with HWRCs there for the occasional times they need to dispose of bulky rubbish or items which can't be collected from the doorstep."
He added that most people would still have a site within six miles of their home.