Blackpool drug dealer ordered to pay £46,000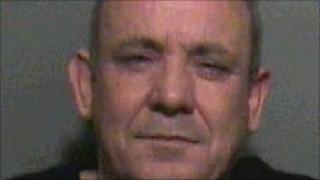 A cocaine dealer, who dealt drugs in a Lancashire resort, has been ordered to pay more than £46,000 following a Proceeds of Crime Act (POCA) hearing.
David Boyle, 46, of Dove Tree Court, Cherry Tree Road, Blackpool, was jailed for four years in January.
A POCA hearing at Preston Crown Court ordered him to pay £46,370 or face a further 15 months in jail.
The figure was based on seized assets including £11,000 cash, two high value cars and a share in a house.
Financial investigator Alan Todd, of Lancashire Police, said: "Boyle's cars and property show that he was using the money he had made by selling drugs to fund a lifestyle that would otherwise have been beyond his means."
He added: "If we become aware that Boyle has any other assets in the future then these will also be taken from him until the full amount of his criminal benefit is repaid."