Blackpool Council wins £3m homes revamp cash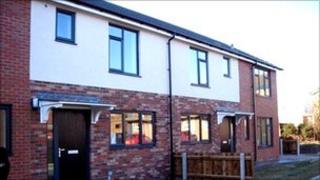 Council flats in Blackpool are to be converted into family homes, after the council's successful bid for £3m of government cash.
The Homes and Communities Agency cash will create 178 affordable homes on estates yet to be chosen.
Councillor Gillian Campbell, who is responsible for housing, said the council will also build some new homes.
She added: "This funding will enable us to create more family homes which are in great demand."
The council said it wants a better balance between family homes and flats for single people on its estates.
Three thousand of the council's 5,300 properties are one bedroom flats which have a high turnover compared to the family sized houses.
Some of these flats will either be converted or demolished.