Fines issued to St Annes pavement parkers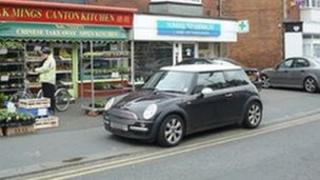 Motorists who park on pavements to avoid double yellow lines are to be fined in a police clamp-down in a Lancashire town.
Police said that there had been a number of accidents after motorists in St Annes began parking on the pavement outside St Albans Road shops.
A spokesman said some pedestrians had almost been knocked over.
Signs are to be erected and offenders will be issued with a £30 fixed penalty ticket.
Pc Mike Schouteten said: "This is an issue which is frequently raised by residents at our meetings.
"Vehicles are mounting the pavement outside the shops on St Albans Rd and are then parking haphazardly, causing obstructions to pedestrians - particularly those with wheelchairs or prams.
"These motorists are blatantly ignoring the double yellow lines which suggest it is not safe to park in this area and are then breaking the law by driving on to the pavement, putting others at risk as they do so."