Rossendale company makes meals for Olympic hopefuls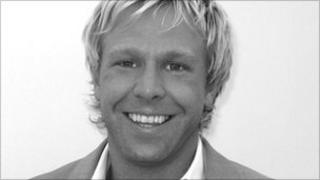 A Rossendale-based company has won a contract to supply meals to members of the British Olympic boxing team.
Soulmate Food, in Waterfoot, will provide meals for the athletes as they prepare for the London Games, which begin in a year's time.
They will work alongside Team GB nutritionists.
Christian Coates, who set up the company after being a personal trainer in America, said it was a "fantastic opportunity".
'Fingers crossed'
Mr Coates was approached by Mark Ellison, performance nutritionist for the GB Boxing programme, who also works with Manchester United.
"He was after peace of mind where the athletes are getting the right foods in the right quantities," he said.
"Everyone's different, and everything's designed around the individual. With boxing you can have guys who are eight stone and guys who are 16 stone.
"Before we got involved everyone was eating the same thing and eating the same portions."
Mr Coates said he was trying to get away from a "rabbit food" diet and that his 11 chefs prepared healthy versions of meals like fajitas and tandoori salmon.
"We're really proud of what we've achieved," he said. "We're keeping our fingers crossed that we can bring home some gold medals."