Lancashire Police target 'fatal four' dangers on roads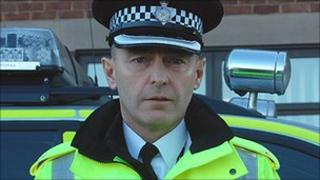 The four main causes of serious road accidents are to be given special attention by Lancashire Police patrols.
They are excessive speed, driving under the influence of drink or drugs, using a mobile phone at the wheel and not wearing a seat belt.
During 2010, there were 46 fatal collisions in the county, eight of which involved drink or drugs.
It comes after fewer drivers than last year were caught over the limit during the summer drink-driving campaign.
More than 13,000 people were tested during the drink-drive campaign, with 1.9% testing positive compared to 2.4% for the same period last year.
'Constant re-education'
Most of the fatalities in 2010 were caused by what the police called the "fatal four" behaviours.
Supt Peter O'Dwyer, of Lancashire Police, said: "We take road safety in Lancashire very, very seriously and we are committed to making sure that we reduce the number of people killed or seriously injured on our roads.
"Speed is one of the biggest contributory factors in fatal and serious, life-changing road traffic accidents."
He said safety on the roads was achieved through education.
"Younger drivers are a key audience to us because it's a constant re-education year on year as new people get behind the wheel," he said.
"Driving a car now is easier than it's ever been. "They are very easy to drive, very reliable, and people become selfish. Our busy modern lives only really impact on us when something goes wrong. People suddenly realise that meeting wasn't that important.
"We are committed to making sure our roads are safer, be that enforcement activity by police officers, education in our schools or engineering on our roads, we'll make sure that happens."