Man guilty of sex attack on woman, 83, in Blackpool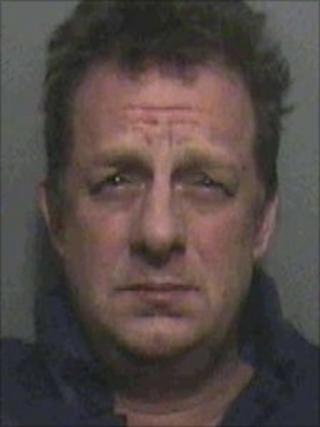 A TV aerial fitter has been found guilty of sexually assaulting an 83-year-old woman after he drugged her drink at her Blackpool home.
Darren Penfold, 48, of Cleveleys, put the drugs into a glass of whisky when he was working at her house in 2010.
The woman came round on her bed the next day partially clothed and with no recollection of how she got upstairs.
Penfold was remanded in custody at Preston Crown Court and is due to be sentenced on 8 October.
The father-of-three was convicted of sexual assault and administering a substance to overpower the woman.
'Grave matter'
He was also found guilty of stealing four bottles of alcohol from the woman's home.
Judge Pamela Badley told him he faced a lengthy custodial sentence.
The court heard Penfold used two class C controlled drugs in the attack, which took place last January.
The woman - who is now 85 - woke up on her bed and called police when she began to remember that a man had abused her.
She reacted angrily under cross-examination from counsel for Penfold at the trial this week.
She broke down in tears as she told the jury: "I was fighting in the war for this country. I met people of all nationalities. Everyone was kindness itself.
"I am not used to anyone like that man [Penfold]. I have never known anyone like that man.
"He has altered my whole life. I do not recognise myself as the same person.
"I used to trust anyone."
Giving evidence, Penfold said he was "absolutely mortified" when the allegations were first put to him by police.
"To this day I can't get over being accused of doing that to somebody," he said.
Judge Badley said: "It is clearly a very grave matter. This is going to be a lengthy custodial sentence."
She ordered pre-sentence reports and said she would particularly look at the findings regarding the dangerousness of the defendant.