Baby stream death: Police look for teen pushing pram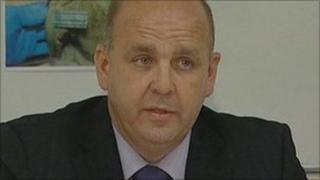 Police investigating the death of a baby found in a stream in Lancashire are appealing for a girl seen pushing a pram close to the area to come forward.
The girl is described as being in her late teens, 5ft 5in tall (1.6m), with dark hair pulled into a ponytail and wearing dark trousers and a zip-up top.
She was seen on a dirt track near Carr Lane, Kirkham about 19:00 BST on Monday 26 September or Tuesday 27 September.
The child was found by a dog walker, on Saturday afternoon.
Det Supt Neil Esseen, leading the investigation for Lancashire police, said: "I would appeal for that person to come forward so they can be ruled out of the inquiry.
'Prove crucial'
"I would also extend that appeal to the Kirkham community and ask them to think back and see if they can remember witnessing a girl pushing a pram. Even the smallest pieces of information may prove crucial in finding out exactly what has happened."
Lancashire Police said the baby was believed to be a white girl who had not been born prematurely. The child was thought to be up to one month old.
Tests showed the infant had probably been at the bottom of the brook for between two and four weeks.
The child was wearing a fleece jumper which had turned brown, but was thought to be originally blue and white.
Nearby were two towels, one green and the other with a Union Jack pattern.
Det Supt Esseen added: "These items may mean nothing to people on their own, but together it might well be that someone recognises them. I am keen to speak to anyone who recognises the fleece top.
"It could well be that they have had one similar and given it away to a charity shop or passed it on.
"I cannot emphasise enough on how we need people to come forward with information.
"We have a large team of detectives carrying out a number of inquiries and I can assure the public that any information received will be treated in confidence and dealt with appropriately."