Peat bog death man was fell racing author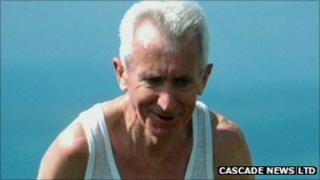 A pensioner found dead in a peat bog in Lancashire was an acclaimed fell runner.
Bill Smith, 75, from Everton, Liverpool, was found at Saddle Fell in the Trough of Bowland on Saturday.
Mr Smith, was recently elected Honorary of Clayton-le-Moors Harriers, in recognition of his service to the club and the sport.
Lancashire Police think he may have fallen into the bog and lain there for up to three weeks.
Mr Smith was renowned for his many articles on the sport and his 1986 book Studmarks On The Summit - A History Of Amateur Fell Racing 1861-1983.
'Great character'
Fell Runners Association chairman Graham Breeze said: "Fell running has a history of great characters but as someone who has tried to write about fell running over the years, the only person I ever really wanted to meet was Bill.
"I will always be humbly grateful that I was able to have met him and talked with him and corresponded with him.
"Fell runners come and go, champions come and go, but no one will ever be as important to the development and history of fell running as the man who died in September on the Bowland Fells."
Clayton-le-Moors Harriers chairman Pete Booth said on the club's website: "Despite having to rely on public transport, Bill helped out at a huge number of races, often in the most inaccessible venues.
"He used to take photos, which he would distribute free of charge to the subjects and always had a cheery word for anyone who passed the time of day with him," said Mr Booth.
Bowland Pennine Mountain Rescue Team recovered Mr Smith's body by helicopter on Sunday.