Reported crimes down in Lancashire Home Office figures show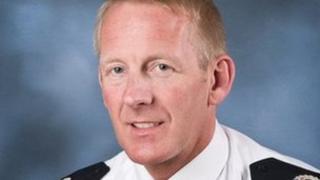 There has been an overall drop in recorded crime in Lancashire, according to Home Office figures.
The statistics show 5,063 fewer reported crimes from July 2010 to June 2011 than on the same period a year earlier - a 4.8% reduction.
The highest reduction was criminal damage, down 14.9% to 20,121.
However, sexual offences, robbery, non-household burglary and other theft offences saw an increase of 4%, 9.5%, 2.4% and 3.4% respectively.
'Pay off'
Assistant Chief Constable Andy Rhodes said the police worked hard to keep the county safe and he was "pleased that these efforts continue to pay off".
He added: "Crime levels are currently low, making this county one of the safest places in the country to live and work and I hope this reassures our local communities.
"We are committed to doing everything we can to keep crime levels low and I urge the public to continue to support us in our efforts to keep Lancashire safe."
The figures show household burglary is down by 5.3% on the 12-month period, with 228 fewer victims.
Offences against vehicles are down 7.1%, with 693 fewer victims.
And violence against the person is down 3%, with 669 fewer crimes.
Recorded drugs offences reduced by 569 crimes, or 10.9%.