Jane Clough parents meet DPP in bid to change bail law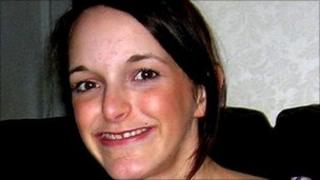 The parents of a mother-of-one stabbed to death by her ex-partner have met the director of public prosecutions as part of their campaign to amend bail laws.
Jonathan Vass murdered nurse Jane Clough, 26, while he was on bail over charges he raped her.
Her parents John and Penny, from Lancashire, want to see the law changed to allow prosecutors to appeal against a judge's decision to grant bail.
The Cloughs, from Barrowford, met DPP Keir Starmer to discuss their concerns.
Ms Clough was stabbed 71 times by Vass, 30, outside Blackpool Victoria Hospital where she worked as a nurse.
Vass, of Conway Drive, Preston, pleaded guilty to murder and was jailed for life with a minimum term of 30 years last October. The rape charges were ordered to lie on file.
Mr Clough said the director of public prosecutions supported the Bail Amendment Bill, which he hailed as "a significant step in our campaign".
He said Mr Starmer, whom the couple met on Thursday, also had encouraging words on the issue of rape charges lying on file in such circumstances.
Mr Clough said: "He agreed he would change the policy from informing families of this decision to consulting with them, and giving appropriate time for this to be carried out.
"This effectively means that the CPS and courts cannot arbitrarily make that decision any more and will have to show that they have fully consulted the family.
"The final part was related to the 'public interest' test, when offenders are going to receive a lengthy custodial sentence.
"We argued that in the case of rape and murder the sentencing of an offender is not the only issue that victims are concerned with, the sense of justice being seen to be done should also be a factor.
"He has agreed there is some merit in this and has agreed to consider a 'public justice' viewpoint.
"He will look at this carefully and we have offered to give some input to how this framework should work and he has agreed to us being involved.
"These three major steps are key points in our Justice for Jane campaign, and we thank the DPP for his commitment to making changes."