Jane Clough campaign: DPP would welcome bail law change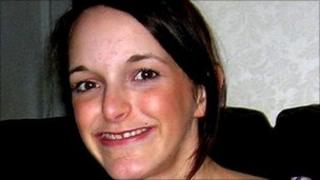 The Director of Public Prosecutions has said he would welcome a change in the law to allow prosecutors to appeal against a judge's bail decision.
Keir Starmer QC met the parents of Jane Clough, who was stabbed to death by her ex-partner while on bail on charges of raping her.
Since Jonathan Vass' conviction, John and Penny Clough, from Lancashire, have campaigned to amend bail laws.
Mr Starmer said he imagined the appeal would not need to be used often.
Vass, an ambulance technician, murdered 26-year-old Ms Clough in the car park of Blackpool Victoria Hospital in July 2010.
He had been released on conditional bail, on the rape charges, the previous December.
In October 2010, he was jailed for life with a minimum term of 30 years.
Mr and Mrs Clough, of Barrowford, launched the Justice for Jane campaign, which aims to make an amendment to the existing Bail Bill to allow prosecutors to appeal against a judge's decision to grant bail.
'Courage and dignity'
They were also outraged the rape allegations against Vass were allowed to lie on file.
In a statement, Mr Starmer said the case was "extremely sad" and the Clough family had shown "real courage and dignity".
He said a number of details would have to be worked out, for example who would hear the appeal.
But he added: "From my perspective however, having given the matter careful consideration, I have come to the view that we would welcome the introduction of such a power for the prosecution.
"We would not anticipate such a right of appeal being used very often; however, where it was felt that a judge had got a decision on bail wrong, and the interests of victims and the wider public demanded that such a decision be challenged, then this would be regarded as a useful and appropriate option for the prosecution to have available to it."
He said he also told Mr and Mrs Clough the Crown Prosecution Service (CPS) would consult on draft guidance on prosecuting offences of rape when a further very serious offence - such as murder - had also been committed.
"In these cases, we will consult on what factors other than that of the likely sentence to be imposed, we should consider before asking for rape offences to be made to lie on file - particularly those factors affecting the families of victims," he said.
He added: "Jane Clough's case was particularly tragic, and whilst I am satisfied that the prosecution was conducted properly, I do think it is important that Mr and Mrs Clough have been able to raise these issues with me and I have welcomed their comments."
Former Victims Commissioner Louise Casey, who also attended the meeting last Thursday, said she was "enormously heartened" by the DPP's response.