Judge praises Blackpool sex attack victim, 84,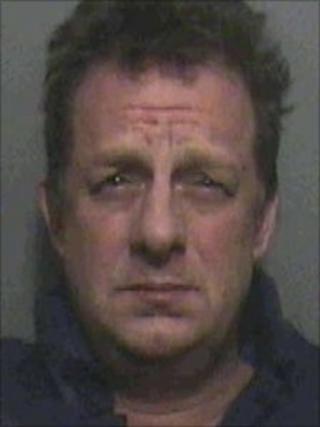 A judge has praised the courage of an 84-year-old woman who gave evidence on how a TV aerial fitter drugged and sexually assaulted her in her home.
Darren Penfold, 49, from Cleveleys, Lancashire, was jailed indefinitely by a judge at Preston Crown Court.
Judge Pamela Badley told Penfold he had committed a "pitiless, wicked crime" and said he was a risk to public harm.
Penfold's barrister, Richard Hunt, said that his client continued to maintain his innocence.
Penfold was convicted of sexual assault and administering a substance with intent to engage in sexual activity. The judge said he should serve at least six years before he could be considered for parole.
The court had been told that the father-of-three had slipped Class C controlled drugs into the woman's glass of whisky.
She came round on her bed next morning, partially clothed, and could not remember how she got upstairs.
Police were called when she began to recall that a man had abused her.
Judge Badley told Penfold: "This woman gave evidence in a cogent and courageous manner.
'Distressing events'
"In her long life the events which she spoke of here were distressing but she recognised it was her duty to bear witness and for the jury to decide.
"Her victim impact statement shows that she has been greatly affected by what has happened. She is physically affected, she wakes every night, she is worried about people coming into her home and she says 'I do not know who I can trust'."
Judge Badley added: "She was an optimistic individual and has been greatly affected."
Penfold had been doing ongoing work at the woman's property in Blackpool and attacked her in January 2010 when he visited on the pretence of volunteering to move her old television.
The self-employed installer, of North Drive, had worked across the North West for 25 years.
Defending, Mr Hunt said: "He is still supported by his family. He is not an outcast."