Man jailed for Blackpool street knife murder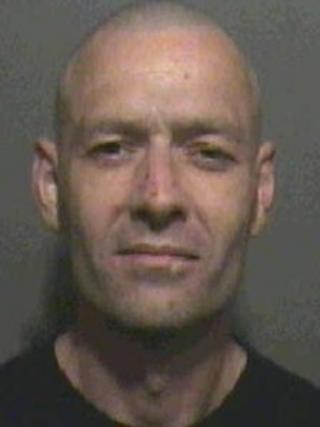 A Lancashire man has been jailed for life after pleading guilty to the murder of a 33-year-old man who was stabbed in a row in a Blackpool street.
John Needham, 37, of Bedford Road, Blackpool, stabbed Darren Hilton in September.
At Preston Crown Court, he was ordered to serve a minimum term of 15 years.
Det Supt Neil Esseen said he was pleased Needham's guilty plea had "saved Darren's family from having to go through a trial".
Police were called to a shop in Cromwell Road in Blackpool on 18 September after receiving reports that a man had been stabbed in nearby Bedford Road.
Mr Hilton had been attacked by Needham after an altercation between the pair and had managed to get to the shop to raise the alarm.
He was treated by paramedics at the scene, but was pronounced dead on arrival at Blackpool Victoria Hospital.
Mr Esseen said Mr Hilton's death was "a tragic waste of life as a result of mindless violence".
"Our thoughts today are with Darren's friends and family," he said.
"This case illustrates the dangers and consequences of carrying knives and I just hope that this sentence will offer some closure for Darren's family."