Wife killer Robert Lund lodges appeal at French court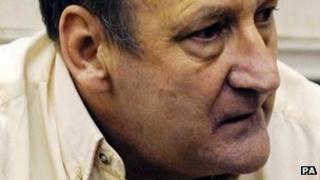 A man convicted of killing his wife, whose body was found in a French lake, is planning to appeal once again.
Robert Lund, of Darwen, Lancashire, was found guilty a third time on Friday of killing his wife Evelyn, whose remains were found in Lake Bancalie in 2001.
The 59-year-old's lawyers have now lodged an appeal for a new trial with the Cour de Cassation in Paris, similar to the High Court.
They plan to argue the latest appeal trial was not balanced.
His legal team also believe he did not get a fair chance to represent himself.
The Parisian court has up to a year to decide whether the verdict was fair or not.
Life insurance
The lawyer representing Evelyn Lund's family, Herve Renier, said he was not really surprised.
He told the BBC that Robert Lund was extremely stubborn and would probably take his case to the European Court of Human Rights if the French high court refused to accept a new trial.
Lund was first convicted in Albi, in the Tarn area of France, in 2007.
The former tree surgeon was retried in 2009 and jailed for 12 years for a charge similar to manslaughter.
His appeal last week was against the verdict of his first retrial on a legal point and he stood to receive a pay-out from his late wife's life insurance if successful.