Lower Darwen's Madison Allan loses cancer battle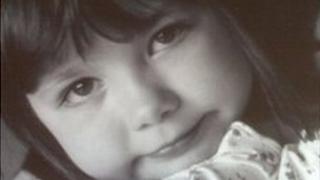 A seven-year-old girl from Lancashire whose friends and family raised thousands of pounds to fund treatment for a rare aggressive cancer, has died.
Madison Allan, from Lower Darwen, who suffered from neuroblastoma, was treated in Germany after supporters raised £150,000.
Her family said specialist treatment could not be provided in Britain.
Madison's grandmother, Alison Foster, said the family would campaign for access to the treatment in the UK.
Madison was first diagnosed with the cancer, which takes the form of a spaghetti-type tumour that wraps around major blood vessels, when she was 10 months old.
Blood transfusions
A course of chemotherapy in the UK shrunk the tumour to a quarter of the size and doctors thought the disease was being managed.
But four years later, the tumour grew again and an operation to remove it at the Royal Manchester Children's Hospital had to be stopped as it was too dangerous to continue.
Mrs Foster said: "We'd heard about a treatment in Germany that the NHS here won't fund and we had to go for it.
"People did so much for Madison, raising money in every way you can imagine and we are so grateful because without their help we would never have had that extra 16 months with her."
Madison, who died on Monday, lost the use of one of her kidneys shortly before Christmas and required blood transfusions.
"We're going to campaign now for the treatment to be made available on the NHS here because you can't give up on children and maybe Madison will be able to help others," said Mrs Foster.