Teen charged over Blackpool's Donna's Dream House fire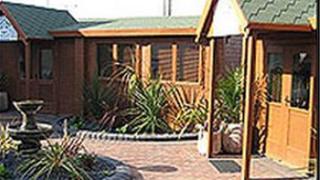 A man has been charged over an arson attack at a charity which provides holidays for terminally ill children.
Cairn Major, 18, of Tyldesley Road, Blackpool, is also accused of burgling Donna's Dream House in the town.
He will appear before Blackpool Magistrates Court on Friday.
Burglars broke into the charity and set fire to log cabins on 21 December. The blaze destroyed the office, hot tubs and sauna at the site, which was forced to close for Christmas.
The investigation into the fire and items that had been removed from the property is continuing, Lancashire Police said.