Lancashire PC writes children's book on police horse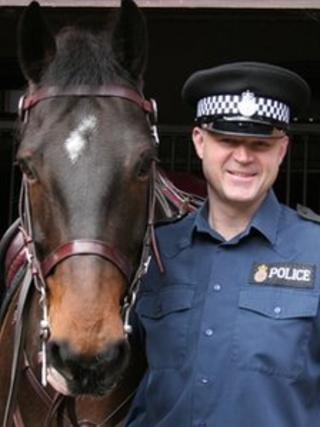 A police officer from Lancashire has written a children's book to raise money for retired police horses.
Pendle the Police Horse is the first book penned by PC Dave Palmer-Davies, from Leyland, who serves in Lancashire Constabulary's mounted branch.
It is based around one of the force's real-life horses who is now 18 and expected to be the next working horse to retire.
In the book Pendle is a foal and it traces its journey growing up.
All royalties will go to the Lancashire Police Horse Benevolent Fund which helps county's retired police horses into their retirement.
The father-of-three said: "I have no previous experience of writing books but I had always wanted to write one for my little boys.
"I have shown my children the book and they think it is fantastic."
He said the chance to raise money to help retired police horses who have spent their working life protecting the county's residents "gave me an extra push to do it".
The charity was set up in 2010.