Man found guilty of Skelmersdale crash death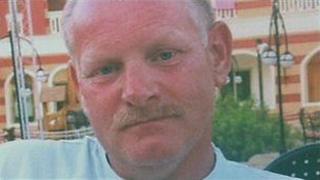 A 23-year-old man has been found guilty of causing the death of a man in a crash in Lancashire.
John Gregory, 49, from Wigan, Greater Manchester, died when a car crashed into the back of his vehicle in Skelmersdale, on 18 February last year.
Another car was also struck but the driver escaped unhurt.
Shane Hampson, of Lime Grove, Skelmersdale, was found guilty of causing death by dangerous driving at Liverpool Crown Court on Tuesday.
He was released on bail and is due to be sentenced on 20 March.
Hampson was warned by Judge Clement Goldstone to expect a substantial custodial sentence.
Police said Mr Gregory was driving his silver Chrysler Voyager home from work along Grimshaw Road when it was involved in the three-car collision.
His car overturned and he died at the scene.
Mr Gregory's family said: "We feel that justice has been done and we are pleased that the jury reached a guilty verdict and hope that this will teach Hampson a valuable lesson.
"Hampson's senseless actions on that day took away from us a father of four, stepfather of three, a brother and much-loved partner and all of us will feel that loss for the rest of our lives."