Woman who admitted fixing sham marriages 'on run'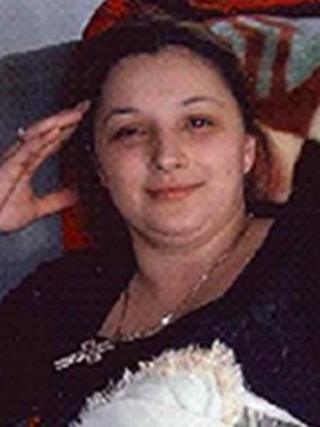 A woman who admitted arranging sham marriages in Lancashire and Manchester has failed to appear in court for sentence.
Andzelina Surmaj, 30, of Bradford, West Yorkshire, recruited "desperate" women she met at the gates of her children's school to marry illegal immigrants.
She was given a jail sentence of three years and eight months in her absence at Burnley Crown Court.
A warrant has now been issued for her arrest.
Surmaj, a mother-of-four originally from Poland, admitted assisting unlawful immigration by organising four bogus weddings.
She also admitted giving a false address at a sham wedding where she was the bride at St Peter's Church in Newbold, Rochdale, and possessing a fake Czech Republic ID card.
Czech national Milan Cina, 38, admitted assisting unlawful immigration by jointly organising the four sham weddings with Surmaj and also pleaded guilty to acting as a witness at another ceremony.
Inter-changeable brides
The pair admitted their part in arranging six sham marriages in East Lancashire and Manchester between December 2008 and July 2009.
The court heard both acted as brokers, charging illegal immigrants thousands of pounds to arrange bogus weddings to EU nationals so they could stay in the UK.
Surmaj targeted fellow eastern European women, desperate for money, she met at the gates of Whetley Primary School in Bradford, where her children were pupils.
The scam involved already married women marrying again, with inter-changeable brides and witnesses, some already related, at multiple weddings.
Photos had to be taken to support their Home Office applications to stay in the UK on the grounds of marriage but Surmaj and Cina were caught on some of the images as they acted as witnesses at weddings.
Concerns were first raised by clergy at two churches, St Peter's and St Andrew's, both in Accrington, Lancashire, in late 2009.
When Surmaj and Cina felt the vicar was becoming suspicious they moved churches, targeting All Saints in Clayton-le-Moors and St Peter's in Levenshulme, Manchester.
A "routine check" by the UK Border Agency on one suspicious wedding soon uncovered an "unusual demographic pattern" of weddings in the Accrington area between west Africans marrying eastern Europeans.
They found there were 44 "marriages of doubt" and investigations are ongoing.
Up to now, 18 of those weddings have been investigated and 36 individuals charged with 86 separate offences.