Jane Clough's parents back campaign against domestic violence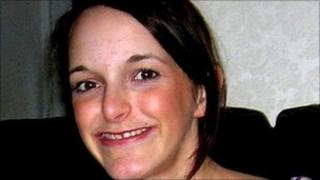 The parents of Jane Clough, the Blackpool nurse murdered by an ex-partner, have helped launch a campaign against domestic violence in the town.
John and Penny Clough are backing Blackpool Council's new strategy for combating domestic abuse in the resort.
The couple urged victims to report domestic violence and spoke of their grief at how their daughter was abused.
Mrs Clough said: "The message is clear - you don't have to put up with domestic violence."
'Get justice'
Miss Clough was stabbed by her former partner Jonathan Vass when he was on bail accused of raping her.
Her mother and father described the domestic abuse she suffered before being killed as "any parent's worst nightmare" and said they wanted to prevent this happening to others.
Mrs Clough told the conference: "There are organisations out there who can help you.
"It's important that, if you can, you report it and get those people who are committing this violence prosecuted.
"Get justice and get safe."
With more than 5,000 cases of domestic abuse reported each year in Blackpool, the council has set up the interpersonal violence and abuse partnership in an attempt to tackle the problem.
Working with organisations such as Age Concern, Fylde Coast Women's Aid and Lancashire Constabulary, it will implement the new strategy, which includes moves to improve victim support and protection and hold perpetrators accountable for their actions.
Andrea Thorley-Baines, who manages the partnership, said: "The message is don't suffer in silence, you do have a choice.
"There are options open. People can come forward and you are not going to be judged.
"We are here for them."