BAE Typhoon deal 'sustains' Warton and Samlesbury jobs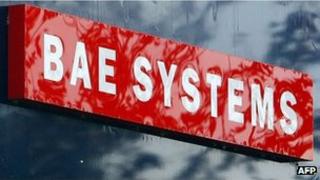 BAE Systems has won a £446m maintenance contract to offer support services for European Typhoon jets.
The order will help secure around 600 engineering, supply chain and project management jobs at the firm's plants in Warton and Samlesbury.
BAE's Martin Taylor said the five-year deal meant BAE could sustain the "skills, capabilities and funding to support Typhoon users".
Unite's Ian Waddell said it was "welcome news".
The union said it was seeking clarification on whether the announcement would mean compulsory job losses announced in September would now go ahead.
'Challenging climate'
In December, BAE Systems lost out on a £5.1bn deal to supply jets to Japan, and it is set to lose a contract for the Indian Air Force.
At the beginning of March, workers at the Lancashire sites voted overwhelmingly to lose a day's pay each month to help save jobs.
The five-year support contract, Mr Taylor said, was "great news for BAE Systems and for the Eurofighter programme as a whole" which covers the support of 306 Typhoon jets used by Britain, Germany, Italy and Spain.
Mr Waddell, national officer of Unite union, said: "It demonstrates that governments can provide the clarity of funding which allows companies like BAE Systems to plan effectively and therefore safeguard jobs.
"Engineers are in desperately short supply and this announcement means these critical staff are assured a secure future with BAE Systems, which is also good news for the UK economy."