Oswaldtwistle rubbish to be moved after fly infestation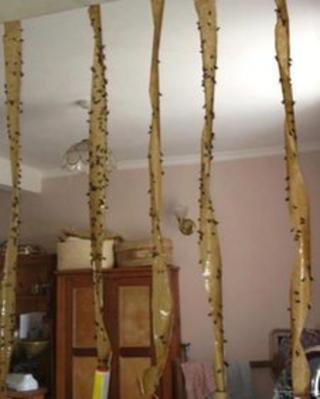 Thousands of bags of household waste that have attracted swarms of flies to a Lancashire town are to be removed, the Environment Agency (EA) has said.
About 4,000 bags of rubbish have been left at the site of a former chemical factory in Nook Lane, Oswaldtwistle.
Residents and businesses said their lives had been affected, particularly by the flies swarming around food.
The agency said a waste management company and the landowner would ensure the rubbish was removed next week.
Hundreds of people attended two protest meetings on Wednesday and Thursday to express their concern over the site.
Steve Molyneux, from the EA, said the situation "had been completely unacceptable" but he was now "very hopeful that a solution's been found".
Hyndburn councillor Peter Britcliffe said it was "good news".
In a statement, the land owners, Lockgate Mount Ltd/AMCIS said they been approached by Blakeley's Waste Management Ltd with a request to store waste plastic and cardboard on their site and the relevant licences were granted.
As the owners of the site live abroad they were not aware that the waste being deposited on their site contained processed food and other waste which were not covered by the licence.
They said they wanted "to apologise to the local community for any inconvenience as a result of this waste being tipped" and they wanted to "assure the community that they are dealing with the situation as a matter of urgency."