Driver admits causing death of Frank Fielding in Rishton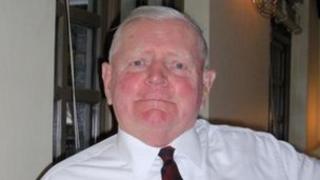 A Preston man has admitted causing the death of an 80-year-old man who was struck by a car in east Lancashire.
Michael Yeates, 20, of Trent Street, Longridge, admitted at Preston Crown Court to causing death by dangerous driving.
Frank Fielding suffered serious injuries when he was hit as he crossed High Street, Rishton, in October 2011. He died later in hospital.
Mr Yeates will be sentenced on 18 September.