Garstang welcomes its first Fairtrade package tour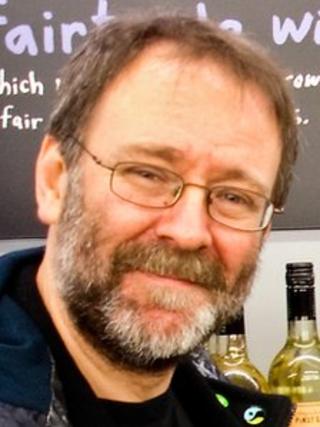 A Lancashire town, which became the world's first Fairtrade town more than a decade ago, is welcoming its first package tour.
Garstang, with a population of about 6,000 people, will be visited for three days by a group from Norway.
"We're hoping this will be the first of many," said campaign founder Bruce Crowther.
Holidaymakers will visit the heritage exhibition, take a tour and take part in a chocolate making workshop.
"I know it sounds ridiculous but I will be taking this group on a tour," said Mr Crowther, who received an MBE in 2008 for his services to the Fairtrade movement and the charity Oxfam.
Cheese factory
"It's a bit like going to Liverpool before there was any Beatles exhibitions or heritage sites."
He admitted that the heritage exhibition at the Fig Tree Centre was an unlikely destination but said the town had attracted visitors throughout the years.
The package takes in a tour of a local cheese factory and features a chocolate making workshop illustrating the links between the cocoa produced by its Fairtrade twin town in Ghana.
Garstang, which is a few miles north of Preston, was officially granted Fairtrade town status on 22 November 2001.
There are now 554 Fairtrade towns in the UK and 1,235 globally.