Injured peregrine falcon released back into the wild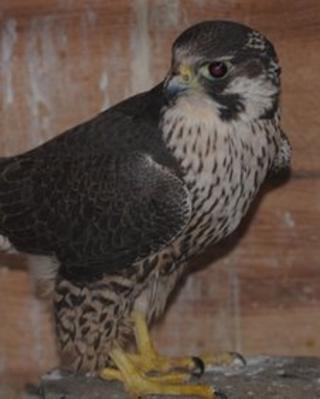 A bird of prey that had been shot in its wing has recovered and been released back into the wild.
The peregrine falcon was discovered with a broken wing by a walker in a field near a local shoot in Salwick near Preston in January.
It was nursed back to health by a bird sanctuary with help from Lancashire Police's wildlife officer Mark Thomas.
He said an investigation has been carried out and shooting activity in the area will continue to be monitored.
After a health check from the vet, the falcon was taken back to the location where it was found and released back into the wild.
Falconer Ray Balch, from Turbary Woods Bird Sanctuary, said: "It was great to release the bird back out in the wild and it was a real sense of achievement for all the hard work."