Blackburn Council to cut 500 jobs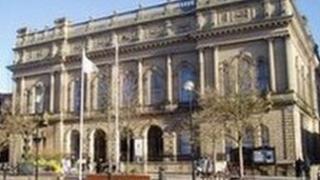 Five hundred jobs are to be cut by Blackburn Council as part of £30m savings over the next two years.
The authority has also decided to reduce library opening hours - but did approve a freeze on council tax.
Kate Hollern, leader of the Labour-run authority, said "tough decisions" had been made to make the savings - which amount to 20% of the budget.
The leader of the Conservative group Michael Lee said staff "need to know what the future holds for them".
The budget decision will mean cuts in grants to local voluntary groups, reductions in street cleaning and increased charges for leisure centres.
The latest measures come on the back of savings totalling £40m made since 2010, the council said.
'Real problems'
Ms Hollern said: "It's not been easy but nevertheless we need to continue providing services for the residents of the borough.
"I feel very sorry for the staff, it's a worrying time for everyone."
Mr Lee said: "We've got to make sure that we deal with the staff quickly and efficiently because they need to know what the future holds for them.
"I would hope the Labour group would look to bring in the savings as soon as possible so we know they're delivered and in the bank before next year otherwise we could have real problems.
"We're in a very difficult situation."
Liberal Democrat leader David Foster said; "One of the things that we've suggested is going to alternate weekly waste collections, that would save £300,000.
"In the scale of things that isn't massive, but it's significant and would mean that we wouldn't need to cut school crossing patrols.
"Cuts are inevitable whichever party was in power, but the scale of the cuts, I think, is too great."