Connie French death: Man not guilty of murder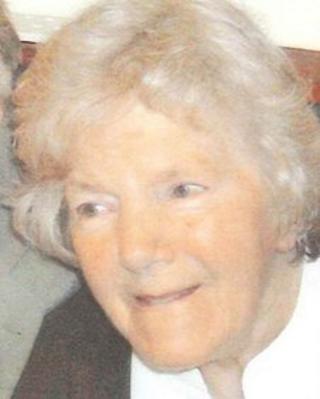 A Lancashire man has been found not guilty of murdering his girlfriend's 80-year-old grandmother who was attacked during a burglary in her home.
Connie French from Colne died in hospital on 13 April following the attack and robbery on 27 March.
George Portsmouth, 24, also from Colne, was acquitted of her murder and manslaughter at Preston Crown Court.
Lancashire Police said in a statement afterwards it was not looking for anyone else in relation to her death.
Mrs French suffered severe bruising to her neck and chest during the burglary at her North Street home in which an alarm pendant and £230 was stolen.
She told detectives from her hospital bed less than two weeks before she died that Mr Portsmouth had attempted to suffocate her.
The court heard during the trial she was only able to mouth answers to police and write details on a notepad because of injuries to her larynx.
Mr Portsmouth denied in court he was her assailant and said it was a case of mistaken identity.
He was originally charged with burglary and causing grievous bodily harm, a charge which changed to murder following Mrs French's death in hospital.
Det Supt Paul Withers said in a press statement after the verdict: "While I respect the decision of the court, naturally Connie's family is disappointed with the decision of the jury to clear the defendant on the charge of murder.
"[We] carried out a full and thorough investigation into the death of Connie French and both Lancashire Constabulary and the Crown Prosecution Service felt it was the correct decision to prosecute George Portsmouth.
"I am disappointed for Connie's family who have conducted themselves with dignity from the outset and we will continue to offer them support for as long as they need it."