Images released to name and shame Preston litter louts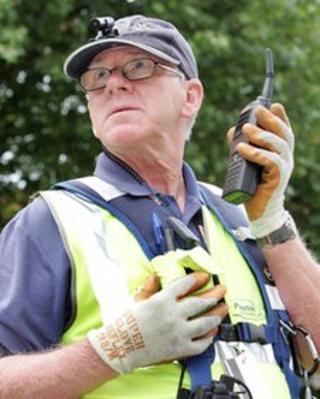 Images of people dropping litter are to be published in a newspaper in a bid to clamp down on the offence.
CCTV images of offenders caught in the act in Preston will be published in the Lancashire Evening Post.
Preston City Council said it hoped the images would lead to information on litterers, and may result in £80 fines or prosecutions.
The authority said 2,200 tonnes of litter and fly tipping dropped in the city cost taxpayers £2m a year.
Mr Robert Boswell, cabinet member for environment, said he hoped the initiative would help clean up Preston.
"Attracting vermin and causing problems for wildlife, litter doesn't paint a very good picture of the city," he said.
"Most Prestonians are proud of their city and we must do what we can to help tackle those who don't seem to care."
A council spokesman said cigarettes were a particular problem.
"It is hard to pick up and people don't seem to register that dropping cigarettes is wrong," he said.
"We see people carefully putting their rubbish in the bin but then drop cigarette stubs in the street when they have finished smoking them."