Centrica gas production secures 400 jobs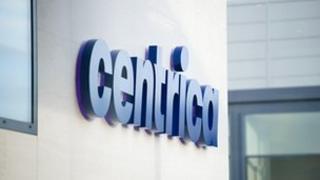 Gas production has begun in a new gas field in Morecambe Bay, securing the future of 400 jobs.
The Rhyl gas field, which is 24 miles (39km) off the coast of Barrow, Cumbria, is the first to be brought on stream in the North West for 10 years.
Gas will be produced at Centrica Energy's North Morecambe platform and piped back to Barrow.
The company said the development would secure production at Morecambe Bay well beyond 2020.
Mike Astell, Centrica Energy's regional director for the East Irish Sea, said: "This is incredibly exciting news for everyone involved because it marks another lease of life for the Morecambe Bay area, securing energy for the UK and jobs for the local area."
David Morris, Conservative MP for Morecambe and Lunesdale, said: "I think it is great news that Centrica Energy has begun producing gas at the Rhyl Gas Field, just a few weeks after initially announcing their intention to begin production.
"I am supportive of any project that will bring jobs to my Morecambe and Lunesdale constituency.
"I have said before that this part of the world is an energy hub, with Heysham power station producing around 4% of the national grid's electricity and the Morecambe fields producing enough to meet 8% of our gas needs.
"I hope Centrica Energy continues to invest in the North West beyond 2020."