Burglar jailed over theft of Burnley grandfather's ashes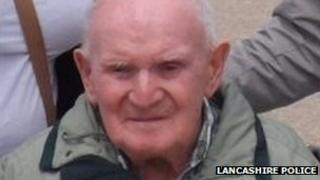 A burglar who stole a dead man's ashes along with other items from a house in Burnley has been jailed for 20 months.
James Greenwood, 43, of Deerstone Avenue, Burnley, who admitted burglary on 18 October, was sentenced at the town's Crown Court.
John Clarkson's ashes were in a mahogany casket taken from his granddaughter Claire Wynn's house in Brownhill Avenue last month.
Ms Wynn had been on holiday at the time of the break-in.
Lancashire Constabulary could not confirm if the ashes had been recovered.