Killer surgeon Steven Walker withdraws bid to return as doctor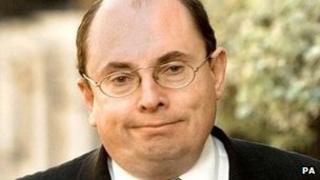 A surgeon who admitted the manslaughter of a patient through negligence has withdrawn his application to work as a doctor again for "personal reasons".
Steven Walker admitted killing Dorothy McPhee, 71, at Blackpool Victoria Hospital in 1995.
He was given a 21-month suspended sentence in 2004 and struck off in 2005 after being found guilty by the General Medical Council of serious misconduct.
He had been due to face a fitness to practise hearing.
Walker was first struck off the medical register in November 2001 for performing surgery "beyond the limit" of his confidence and skill.
He appealed and the General Medical Council (GMC) restored his name to the register a year later on condition that he did not perform operations.
Walker was struck off for a second time in 2005 after being found guilty of serious professional misconduct following a series of botched operations after which four women died and others were maimed between 1995 and March 1998.
During his trial in 2004, in which Walker changed his plea to guilty, the Old Bailey heard how he had carried out an operation to remove a tumour from Mrs McPhee which he should not have performed.
The 71-year-old lost 36 pints of blood during the procedure and suffered a haemorrhage described as "torrential" by consultant anaesthetist Helen Matheson.
Manslaughter charges relating to the death of Jean Robinson, 66, who was also his patient at Blackpool Victoria Hospital in 1995, and another patient were ordered to lie on file.