Former Dean Stephen Shield jailed for sex offences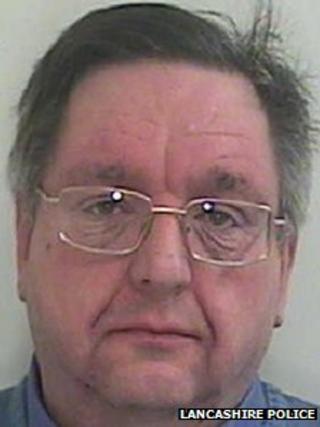 The former Dean of Lancaster Cathedral has been jailed for historical sex offences against a man who was training as a priest.
Canon Stephen Shield was sentenced to 12 months in prison for three indecent assaults between 1985 and 1992.
Shield, 54, of Balmoral Road, Lancaster, abused the man from the age of 18, Preston Crown Court heard.
The Bishop of Lancaster, the Right Reverend Michael G Campbell, said it was a "tragic episode".
Two of the assaults took place in a church presbytery in Preston in 1992 when the victim was in his 20s, while the other happened at a retreat in the Lake District, the court heard.
'Abuse of power'
Judge Anthony Russell QC said: "It is clear that from his evidence that (the victim) felt unable to resist you because of your position as a priest and your authority over him.
"I am in no doubt that his experiences of those indecent assaults had had a profound effect upon him," he added.
During the trial, the victim said Shield abused him under the table at a dinner party in Preston where other priests were among the guests.
The judge said: "It was an abuse of power and authority over someone who was vulnerable and unable to resist you, possibly because of the hierarchal situation in the Catholic Church.
"I consider you targeted him," he added.
Det Sgt Alex Gornall, of Lancashire Constabulary, said the assaults had a "significant impact" on the victim.
He said: "I hope [the sentence] provides some sort of closure and that he can move on with the rest of his life."
A petition of support containing 240 signatures from former parishioners in Lancaster was also handed in, which stated Shield was "an excellent priest" who had served them well.
The bishop said: "Those directly involved in this case should know of my heartfelt prayer for each of them and those affected by this heart-breaking affair."
Shield continues to maintain his innocence over the two presbytery assaults, Preston Crown Court heard.
He was placed on the sex offenders register for 10 years.