Skelmersdale firm Hotter Shoes bought in '£200m' deal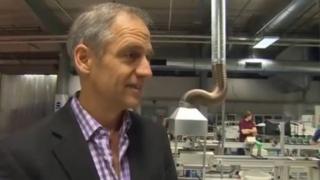 A Lancashire footwear business has been bought by a private equity firm in a deal valued at £200m.
Hotter Shoes chain sells more than two million pairs of shoes a year and employs 1,000 people at its site at Skelmersdale.
The shoe firm was set up in 1959 producing slippers.
Stewart Houlgrave, whose parents set up the firm, will continue to hold a share of the business after the acquisition by Electra Partners.
Peter Taylor will continue as Hotter Shoes' chief executive.