Prestoplan closure plan: 168 jobs at risk at timber frame firm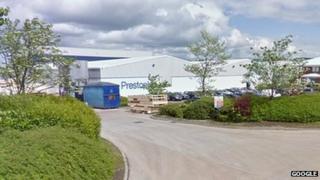 A building company is set to close putting a total of 168 jobs at risk.
Timber frame construction firm Prestoplan, based in Preston with an admin office in Gloucestershire, has confirmed plans to shut.
Owners Taylor Wimpey said staff including workers at its office in Quedgeley had been consulted.
A spokesman would not reveal the reasons for the closure but said the firm would honour all of its existing contractual obligations.
In a statement, the firm said: "A formal consultation process has commenced with all Prestoplan employees and employee representatives.
"Throughout this process our priorities will remain the welfare of all employees and the continued fulfilment of our clients' orders."