Racing driver Frank Wrathall jailed for cyclist death crash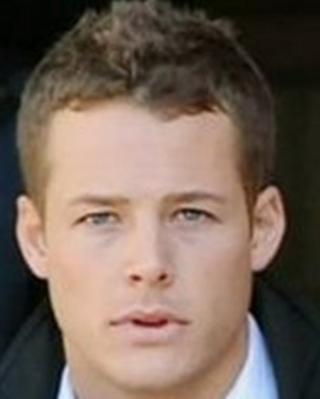 A British Touring Car driver who admitted death by careless driving when a cyclist died in a crash in Lancashire has been jailed for 21 months.
Frank Wrathall, 27, was driving a van and towing his racing car when he hit Paul Fingleton at a roundabout in Broughton on 14 May 2012.
Mr Fingleton, 47, of Preston, died from head and spinal injuries.
Wrathall, of Strickens Lane, Preston was also disqualified for driving for four years at Liverpool Crown Court.
'Tragic case'
He had been on his mobile phone to his girlfriend at the time of the crash, police said.
Officers found the call, which lasted approximately eight minutes, ended at the time of the collision.
Sgt Dave Hogarth said: "This is an incredibly tragic case which highlights the significant dangers and most devastating consequences of using your mobile phone whilst driving."
"Wrathall was trying to manoeuvre his large white van with racing car in tow whilst on the phone to his girlfriend.
"He clearly wasn't focussed on the road and his driving, but on his phone call," he added.
In July 2013, Wrathall had been been on trial for causing death by dangerous driving at Preston Crown Court. But police said the jury in the case were discharged.
A new trial date was set for January where Wrathall pleaded guilty to causing death by careless driving.