Blindfold sex knife attack ex-wife jailed for murder attempt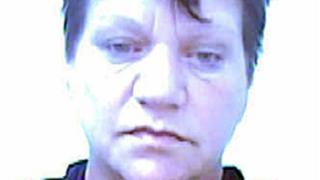 A woman who tried to murder her ex-husband after blindfolding him following sex and telling him she had a surprise in store has been jailed.
Andrea Santon, of Lancaster, stabbed her former partner with a kitchen knife after luring him to her home and bedding him after a night out in June.
The 53-year-old denied attempted murder but was convicted of what prosecutors called a premeditated attack.
Santon, of Hasgill Court, was jailed for 12 years at Preston Crown Court.
'Fight her off'
The Crown Prosecution Service's Tom Snape said: "Andrea Santon carried out a premeditated attack on her ex-partner after luring him back to her address following an amicable night out.
"Following consensual sexual intercourse, she blindfolded him, told him she had a surprise for him then proceeded to stab him in the back with a kitchen knife.
"Fortunately the blade of the knife hit his shoulder blade, he managed to fight her off and leave the house.
"He contacted the emergency services and was discovered by the police collapsed in the road."
Mr Snape said Santon had previously written suicide notes to friends and family, in which she had not named the victim as a survivor, which "clearly showed her intention to take his life".
When she was arrested nearby she was in possession of two knives, one of which she had used to stab the victim and the other she had used on herself in an attempt to take her own life, Mr Snape said.