Raw tobacco seized in Hutton factory raid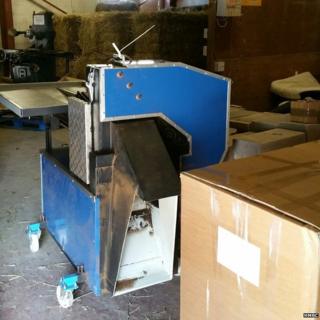 More than 900 lbs (410kg) of raw tobacco has been seized in a raid on an illegal factory near Preston.
Police officers searched the building in Hutton on Thursday, finding tobacco which customs officials said was "worth around £93,000 in lost duty and taxes".
Tobacco processing equipment was also seized in the raid and the plant was dismantled by customs officials.
An HMRC spokesman said an investigation into the illegal business was "ongoing".