Morecambe Bay Health Trust gets end of life care award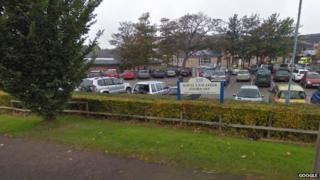 A health trust put into special measures has won a top award for end of life care at one of its hospitals.
Royal Lancaster Infirmary is one of only two hospitals in England to be awarded gold standard status by the Gold Standards Framework (GSF).
The University Hospitals of Morecambe Bay NHS Foundation Trust said it showed it was acting on the Care Quality Commission's recommendations.
The Royal Devon & Exeter NHS Foundation Trust was also given the gold standard.
Sue Smith, executive chief nurse at the Morecambe Bay Trust, said it was a "superb result" for the trust.
'Inadequate' ratings
The trust was placed in special measures last year by healthcare regulator Monitor, after concerns about quality of care and staffing.
The Royal Lancaster Infirmary and Furness General Hospital, in Barrow, were rated as "inadequate" by the CQC, which said it needed to improve the quality of care.
An inquiry into the University Hospitals of Morecambe Bay NHS Trust found 20 major failures, from 2004 to 2013, at Furness General Hospital, in Cumbria, leading to the unnecessary deaths of 11 babies and one mother.
The GSF describes itself as the UK's leading provider of training for generalist health and social care professionals working in the final years of life care.
The gold standard award is endorsed by the British Geriatrics Society.