Election 2015: Lancashire politicians warn of postal vote fraud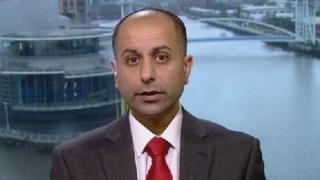 Politicians have raised concerns that political activists are intimidating postal voters in some Lancashire seats before May's general election.
Conservative MEP Sajjad Karim has written to Lancashire Police to say families could be pressured into voting for certain candidates.
Liberal Democrat peer Lord Anthony Greaves added some activists were "trying to manipulate the postal vote".
Police said they were not currently investigating electoral fraud claims.
A number of voters in Pendle told the BBC they had been targeted to register for a postal vote.
'Sophisticated operation'
Lord Greaves, from Pendle Borough Council, said the alleged fraud was focused on a "suspiciously large number of postal votes" in a few wards with a large Asian population.
"Across the country there are problems with the postal vote and it's not just one party."
The deadline for applying for a postal vote was on Tuesday with ballot papers being sent out this week.
Mr Karim said "vulnerable" people could be targeted and called for "more vigilance".
The Lancashire-based MEP also drew attention to the illegal practice of persuading people to hand over postal ballot papers so they can be filled in elsewhere.
He added that, in constituencies with a high percentage of postal votes, there was "the potential for fraud and intimidation tactics to rig the result as applications can be made without the knowledge of the elector".
He claimed that, in Pendle, there appeared to be a "sophisticated operation... to effectively take away the right of a free vote from many electors".
'Hard to detect'
The constituency, which was won by Conservative Andrew Stephenson in 2010 by 3,585 votes, is considered a key election battleground in Lancashire.
Lindsay Hoyle, Labour candidate for Chorley, said: "I think what we want to see is evidence and if there is evidence, let's not mess about, let's take it straight to the police."
Dr Maria Sobolewska, from University of Manchester, added: "It is so hard to detect and prove but we do think certain communities of South Asian origin do suffer from additional vulnerabilities to election fraud."
In a statement, Lancashire Police said they were working closely with election officers, saying: "The policing operation that will be in place is appropriate to the level of identified risk and has been planned in full consultation with colleagues from local authorities."
Philip Mousdale, returning officer at Pendle Council, added they had taken on extra staffing so they could visit postal voters at home to help them complete and collect their papers.
He added the council was sending out leaflets of 'Dos and Don'ts' to postal voters and advertising them on local buses and social media.