Three postboxes stolen in Accrington and Blackburn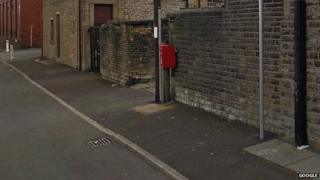 Three postboxes have been stolen in Lancashire, prompting a police appeal.
Officers said a metal postbox was taken from a lamp-post on Stevenson Street West, Accrington, between 12:00 BST on 28 April and the same time the following day.
A cast iron box was taken on Garsden Avenue, Blackburn on 2 May.
A third box was taken on the junction of Brown Street and Richmond Street in Accrington between Saturday and Monday. All three contained items of mail.
A Lancashire Police spokesman said: "We believe that the three thefts are linked and have extremely inconvenienced local residents."