Blackpool Council plans crackdown on unruly bedsit tenants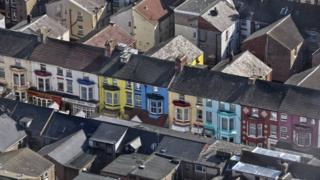 New measures to tackle anti-social behaviour caused by people living in Blackpool bedsits could be introduced by the town's council.
A new landlord licence in the town centre would force property owners to control unruly tenants in homes with multiple occupation (HMOs).
The scheme, featuring 700 HMOs, would aim to crack down on drug dealing, rubbish dumping and neglected houses.
Blackpool Council will consider the proposals at a meeting on 4 April.
The licensing scheme would cover an area between Blackpool Football Club at the south end of the town, through the central Gateway area bordered by Seasiders Way and Central Drive, taking in the town centre to Talbot Road at the north end.
The area would stretch inland as far as Devonshire Road.
The new licence would make it the landlord's responsibility to tackle nuisance behaviour by their tenants and visitors and also demand references before letting their properties.
If approved, landlords running affected properties could be liable for fines if they breach the conditions of the licence.
The fee for licences would range from £670 to £940 for a five-year period.
'History of problems'
Gillian Campbell, deputy leader of Blackpool Council, said: "While this will serve as a stark warning to rogue landlords that they need to clean-up their act, we hope this will be a positive move for responsible landlords.
"Cleaning up the local area should improve the attractiveness of their property and help them find better tenants."
A council report says: "There is strong evidence that many landlords are willing to house tenants without references or who are known to have a history of causing problems in previous accommodation.
"Many properties offer such a poor quality of accommodation that it is only attractive to people who have no other choices."