Lancashire County Council to hire more social workers after criticism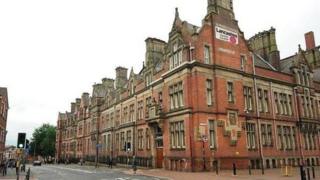 A council which was criticised for having inadequate children's services is to spend £4.6m on recruiting social workers and hiring specialist staff.
An Ofsted report in September found "serious failures" in Lancashire County Council's care services department.
The local authority aims to hire more than 70 staff for social care, safeguarding, inspection, audit and adoption services.
Caseloads will be reduced while support for frontline staff will be increased.
Matthew Tomlinson, cabinet member for children and young people, said: "We believe that putting more staff in place will ultimately help us to improve these vital services for children and their families.
"We have already filled all of the vacant posts we had prior to the Ofsted inspection and this recruitment drive will expand our team further."
The investment will enable the council to recruit 48 front-line social workers, 12 advanced practitioners and 15 independent reviewing officers, he added.