Threat to West Yorkshire's industrial past highlighted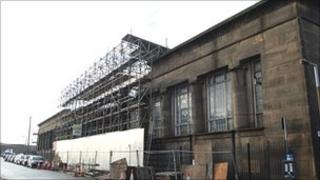 People in West Yorkshire are being urged to help pinpoint which former industrial buildings are suffering from neglect.
English Heritage is hoping to discover the extent of the threat facing the county's old industrial premises.
Owners, developers and residents are asked to take part in the debate over which buildings should be preserved.
English Heritage will reveal its findings in October 2011 at the annual launch of the At Risk register.
Neil Redfearn, planning team leader at English Heritage, said West Yorkshire enjoyed a massive industrial legacy.
He said: "Everywhere you look there are textile mills, workshops, warehouses, watermills and abandoned mines.
"But much of this industrial heritage is now at risk and the current economic climate is not helping."
Important buildings
As one of the centres of the Industrial Revolution, a large number of important buildings can still be found in West Yorkshire.
These include Yorkshire's earliest cotton mill at Low Mills in Keighley and the Temple Works in Holbeck, a former flax mill dating back to 1836 with architecture inspired by the Egyptian Temple of Horus.
English Heritage is calling on everyone to have their say about the future of West Yorkshire's industrial heritage before it is too late.
Mr Redfearn said: "There are no easy answers, but we are determined to see what can be done to help.
"Our industrial past is too important to ignore."