Rush-hour trains in Yorkshire hit by vandalism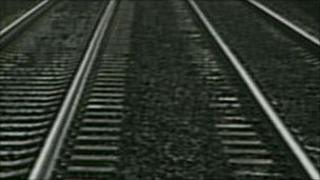 Thieves who stripped out signalling cable at a train depot in Leeds have caused significant disruption to commuter services in Yorkshire.
Rail firms said three men were seen burning off the outer plastic coating of lengths of the cable at the Neville Hill depot in east Leeds.
The men ran off when challenged but the loss of signalling communications has affected services.
National Rail said there were delays to many services.
The damage to the signalling services delayed trains leaving their depot, so services on other routes via Leeds and York were also subject to alterations and delays.
First TransPennine Express services between Manchester and Hull is only running between Leeds and Hull.
Customers should change at Leeds for alternative connections towards Manchester.
Trains between Leeds and York were being diverted and would not call at Garforth or South Milford.
Customers should use alternative Northern Rail services for these stations, officials said.
Some CrossCountry services will be diverted between Sheffield, Leeds and York. Customers should use Northern Rail services between Leeds and York.