Police and Environment Agency aim to beat metal thieves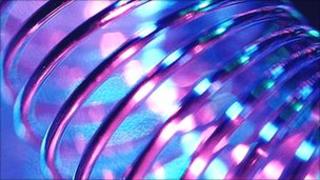 West Yorkshire Police and the Environment Agency have joined forces to tackle scrap metal thefts.
The Environment Agency already has wide powers to ensure scrap dealers work strictly within the law.
But now neighbourhood policing teams are to join Environment Agency officers on their visits to metal dealers.
Their aim will be to ensure scrap merchants are not breaking the law and to identify potential thieves.
Nationally, the theft of metal costs around £770m each year and the value of many metals continues to rise.
Environment Agency officers have the legal right to enter work premises without a warrant, and they have the power to search, inspect, seize copies of records and make any items safe which could cause pollution.
Growing problem
Failure to comply with the Agency's requests carries a maximum fine of £5,000.
Supt Ged McManus, from West Yorkshire Police, said working with the Environment Agency enabled both organisations to boost the powers they had to tackle a growing problem.
"Metals are disposed of through scrap metal dealers, of which many are legitimate, however there are a number of unlicensed dealers," he said.
"This is where we can work with the Environment Agency to put them out of business.
"Metal theft not only affects buildings and transport links, it also has the potential to carry fatal consequences."
Metals targeted by thieves include copper, lead, iron and steel, often stolen from hospitals, schools, churches and railway lines.
Ian Cowie, environmental crime team leader for the Environment Agency in Yorkshire, said: "Working with, and sharing intelligence with, the police enhances our knowledge and capabilities in tackling environmental crime."