Bishop of Bradford confirmed at York Minster ceremony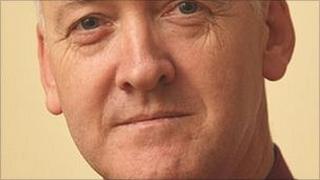 The appointment of a new bishop of Bradford has been officially confirmed at a ceremony in York Minster.
The Rt Rev Nick Baines, 53, has become the 10th bishop of Bradford, after the retirement of David James last July.
Bishop Baines, who was bishop of Croydon from 2003, will return to the city in which he graduated in 1980.
He said: "I came to love Bradford when I studied at the university and I am delighted to be coming back to serve the churches and communities here."
Frequent blogger
During the ceremony the Archbishop of York, Dr John Sentamu, gave Bishop Baines what is known as his "mission charge", the authority to continue the church's mission in Bradford.
An experienced broadcaster, Bishop Baines is frequently heard on the Chris Evans show on BBC Radio 2 as well as being a frequent blogger.
The bishop said he was committed to staying in touch with the world outside the church.
"There is a single public narrative out there that says that church means empty pews and it needs to be challenged by people like me," he said.
"That is partly why I blog because you can confront some of these things."
The bishop's enthronement ceremony, when he is formally welcomed to the Bradford diocese, takes place in Bradford Cathedral on Saturday 21 May.