Leeds nurse opens new college in India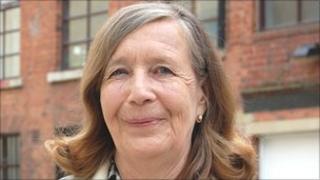 A woman who sold her home and belongings to help poor people in India has achieved her lifetime ambition of setting up a nursing college there.
Sylvia Wright sold her house in Adel, Leeds, in 1982 and travelled to Tamil Nadu, spending the next three decades setting up a number of health projects.
Miss Wright, 73, has now opened the 40-student Florence Nightingale Nursing School in Thiruvannamalai.
She said she hoped the number of students would rise to 80 in 2012.
Leeds-born and educated, Sylvia Wright decided to leave West Yorkshire while teaching at what is now Leeds Metropolitan University.
'Privileged life'
A trained nurse, she said she wanted to make a difference in India.
"I was very conscious I was leading a privileged life," she said.
"To lead a useful life I felt I was being asked to give everything I had and give it to the poor."
In Tamil Nadu, Miss Wright established a 220-bed hospital, day centres and community health projects.
She said she received a lot of support from those she was trying to help.
"People have accepted me. They know what I am doing," she said.
Student nurses at the Florence Nightingale Nursing School can now study for a diploma while learning practical patient care in the village communities of Tamil Nadu.
Miss Wright, who was was awarded an OBE in 2007, said she had no plans to retire.
"I have such a lot of responsibility. I cannot walk out on people," she said.